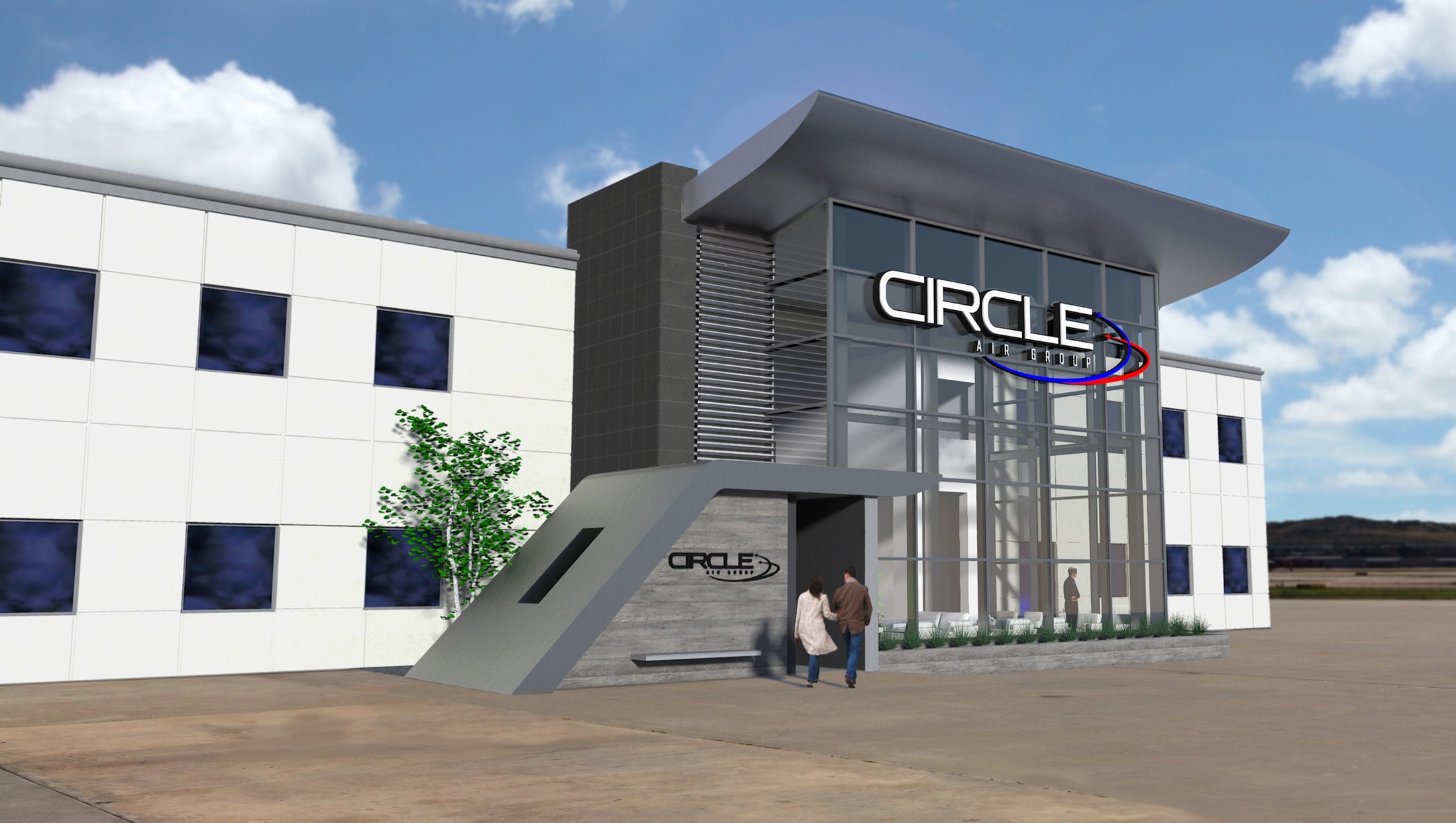 Circle Air, located at Gillespie Field in El Cajon, CA, is a full service FBO offering private passenger terminal with world class concierge services and amenities, the largest FAA Class IV Part 145 repair shop in San Diego and comprehensive onsite avionics shop.
House Design Architects was commissioned to redesign the entrance and lobby areas. Construction to be completed in 2019
To follow our project process read our latest House Design Blog post here.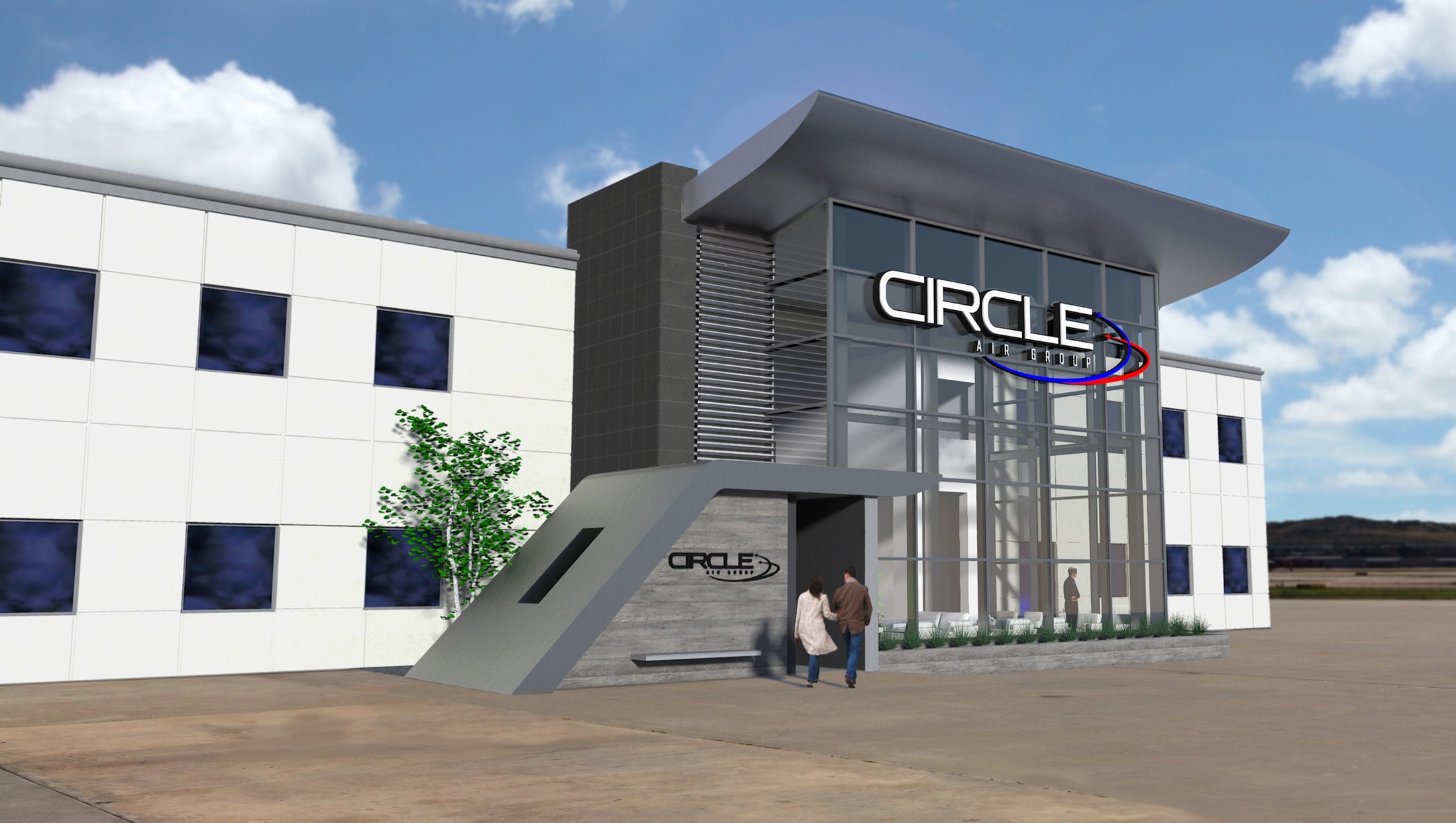 Rendering for Circle Air Group
Circle Air rendering - facing north
Circle Air Elevation - East Side North
Circle Air Elevation - East Side South
Rendering for the new interior lobby